2017 – Paris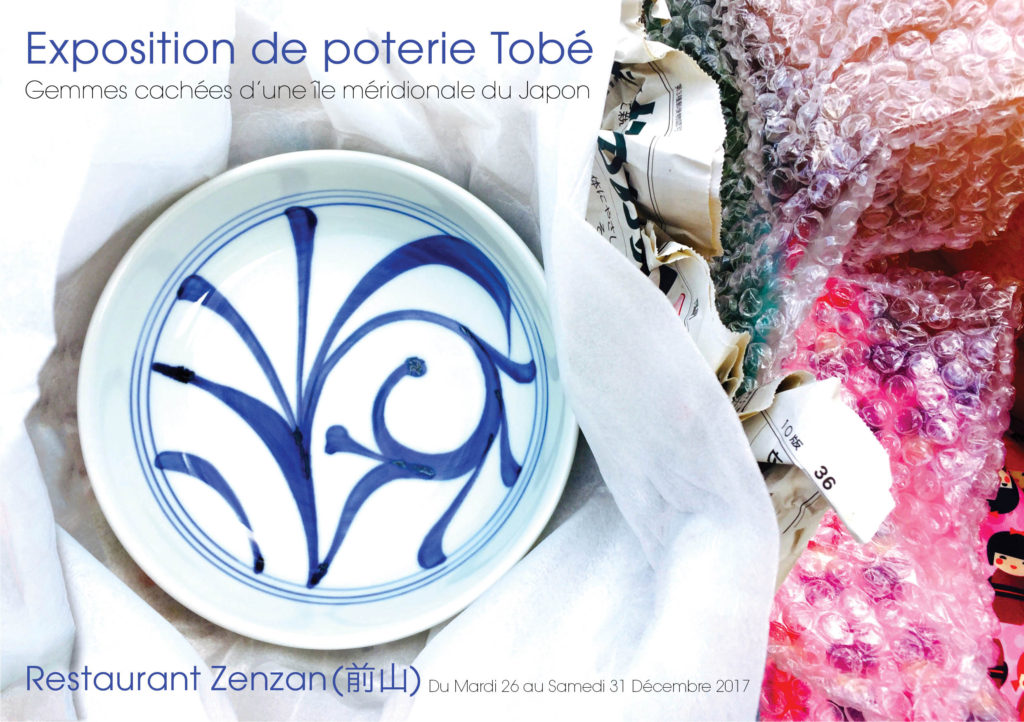 Our first exhibition in Paris was held in the heart of the city in conjunction with Zenzan Japanese Restaurant from 26th to 31st December 2017. Despite the freezing cold weather and rainy days the visitor turn out was amazing, and the exhibition opened up a few other opportunities such as the Yamato festival in April 2018.  
We featured 5 studios from Tobe; Baizan studio, Eiryuji studio, Youki studio, Matsuda studio and Gensei studio.
We would like to give a special thanks to a man who worked behind the scene; Toshinori Nakaya who is a great painter himself (the background paintings) tirelessly worked with us for this event.