In 2009, tabi Arts was born with the basic belief of 'Unity within Variety'.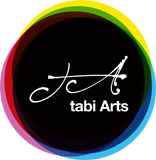 tabi Arts organise, produce, curate and promote art exhibitions to introduce
and showcase new and innovative ideas of cultural and human expression
with a comprehensive approach.
tabi Arts works on two core strands;
one to organise exhibitions; curate our own exhibition and/or collaborate with other organisations for art events.
two to promote tobe porcelain in the UK.
tabi:
多美 ta=various, bi=beauty
旅  tabi=journey
足袋 tabi=traditional Japanese socks. Its origin goes back to the 8th century