Artist in residence programme in Tobe 2020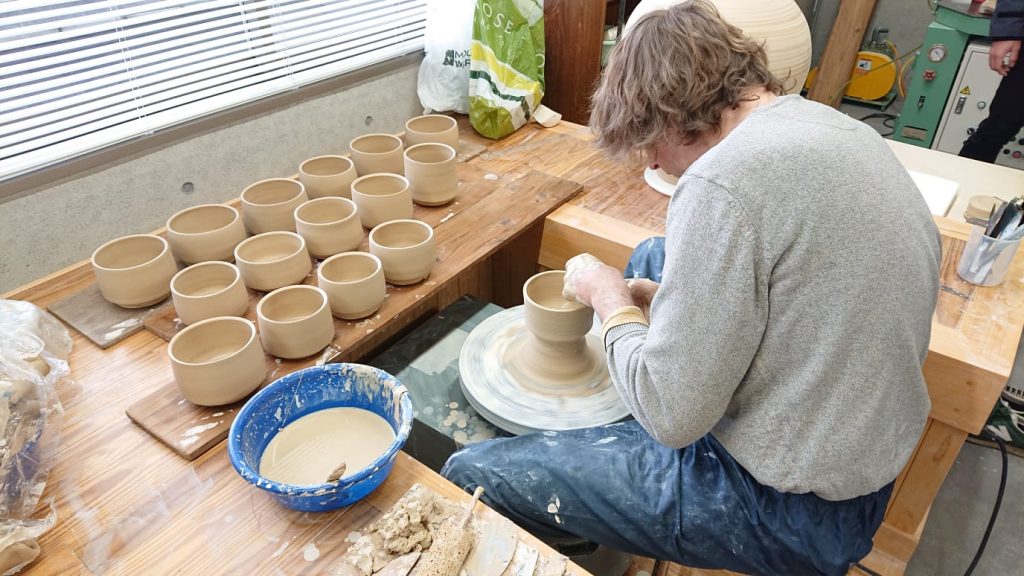 The first artist in residence programme in Tobe has now finished.   Tom Kemp, stayed for an entire month of February in Tobe during which he produced a significant amount of works using the local clay and Gosu paint.
More pictures and report from the programme to follow. Watch this space.
———————————————————————————————–
tabi Arts works on two core strands.
one to organise exhibitions; curate our own exhibition and/or collaborate with other organisations for art events.
two to promote tobe porcelain in the UK.
tabi:
多美 ta=various, bi=beauty
旅  tabi=journey
足袋 tabi=traditional Japanese socks. Its origin goes back to the 8th century