Artist in residence programme in Tobe 2020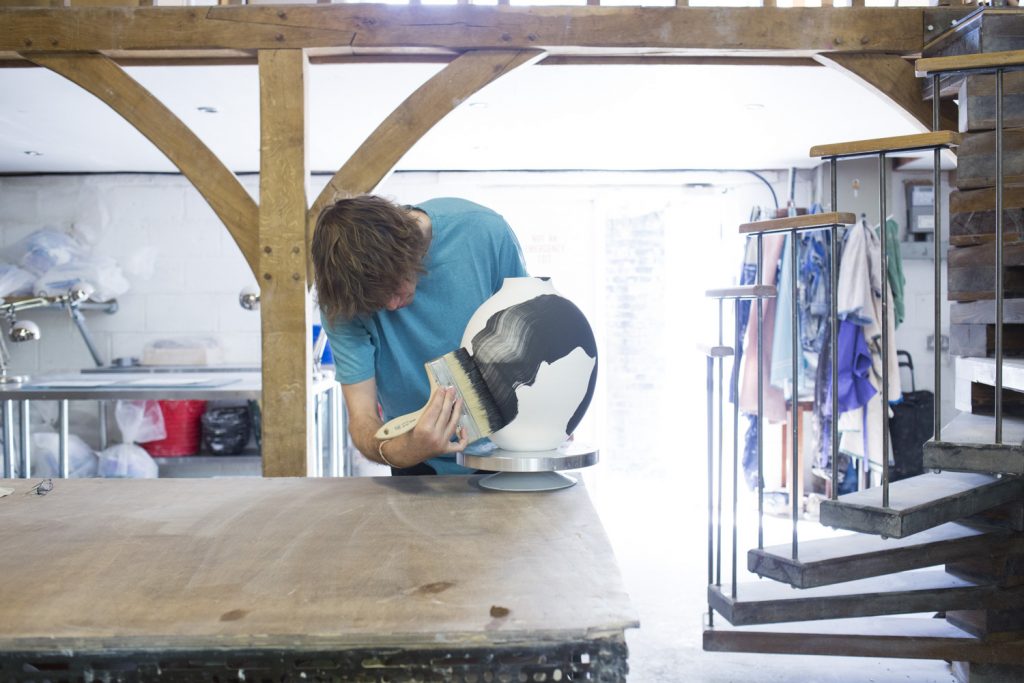 Artist in residence programme in Tobe has started on the 1st Feb 2020.   Tom Kemp, a British ceramic artist has been selected as the first ever artist for this month long programme.  He will stay in Tobe for 4 weeks to produce art works by using Tobe clay.
Like many other pottery towns in Japan, there is a long history of porcelain production in Tobe over 250 years.  Through the programme we hope to see some sort of new beginning.  Tom is meeting selected artists who he will undoubtedly have a lots of discussions, experiments and explorations together over 4 weeks.
———————————————————————————————–
tabi Arts works on two core strands.
one to organise exhibitions; curate our own exhibition and/or collaborate with other organisations for art events.
two to promote tobe porcelain in the UK.
tabi:
多美 ta=various, bi=beauty
旅  tabi=journey
足袋 tabi=traditional Japanese socks. Its origin goes back to the 8th century