June 2022
June is the month of mugs – according to our private source. Later on this month, we will have a small batch of our mug collections uploaded in our online shop.
Some of these will have a few in stock and others will be just one-off items. The announcement will be made via our instagram account @tabimamiko. Watch this space!
With the theme "Beyond Perception", the planning stage of the TICEP 22/23 is going ahead with a rather bumpy financial road under way. We will however be working on to develop this year with a focus on the sales of the finished products in LONDON later on this year.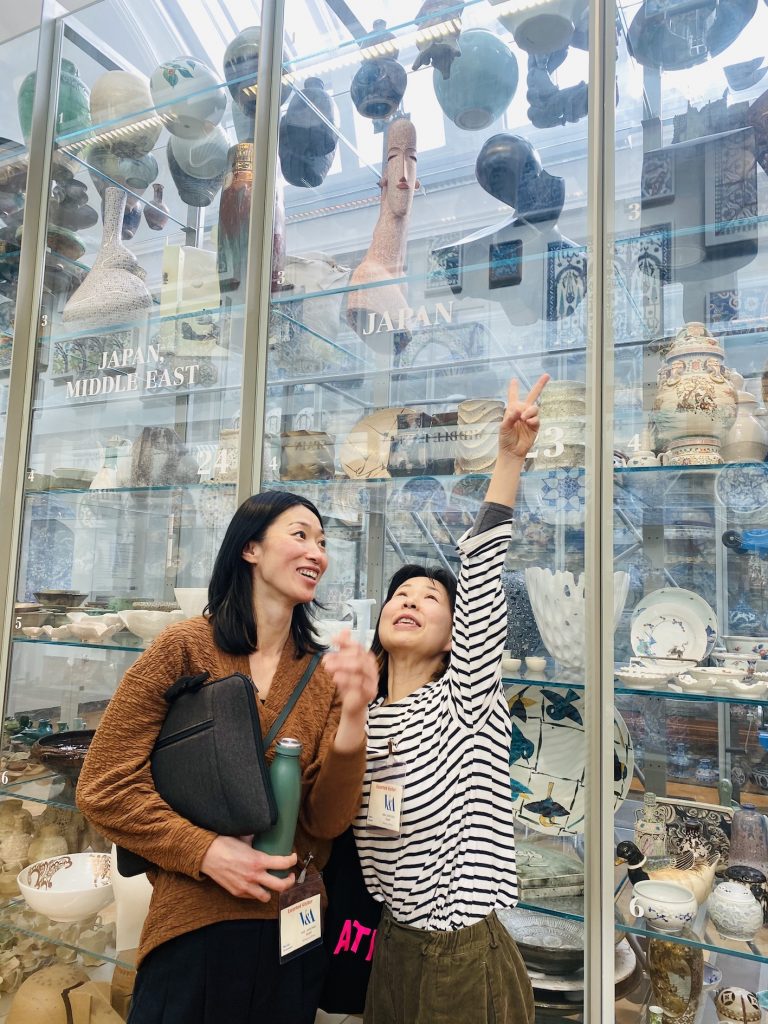 Please visit our TICEP Archive page for more past programme details.
We are immensely grateful of so many people who contributed their time to us. Among these our big thank you goes to all the artists who helped us create fantastic exchange sessions;
Laurence Owen, Sae-Won Lee, Valeria Nicolucci, Ranj, Symy Ong,
and countless great professionals who supported the programme; Dr Rosina Buckland at the British Museum, Dr Nicole Rousmaniere at the Sainsbury Institute, Rebecca Luffman at the V&A, Roelof Uys at the Leach Pottery, Tom Kemp and last but not least, Masahiko Kan at the Tobe Ceramic Research Centre.