Tobe International Ceramic Exchange Programme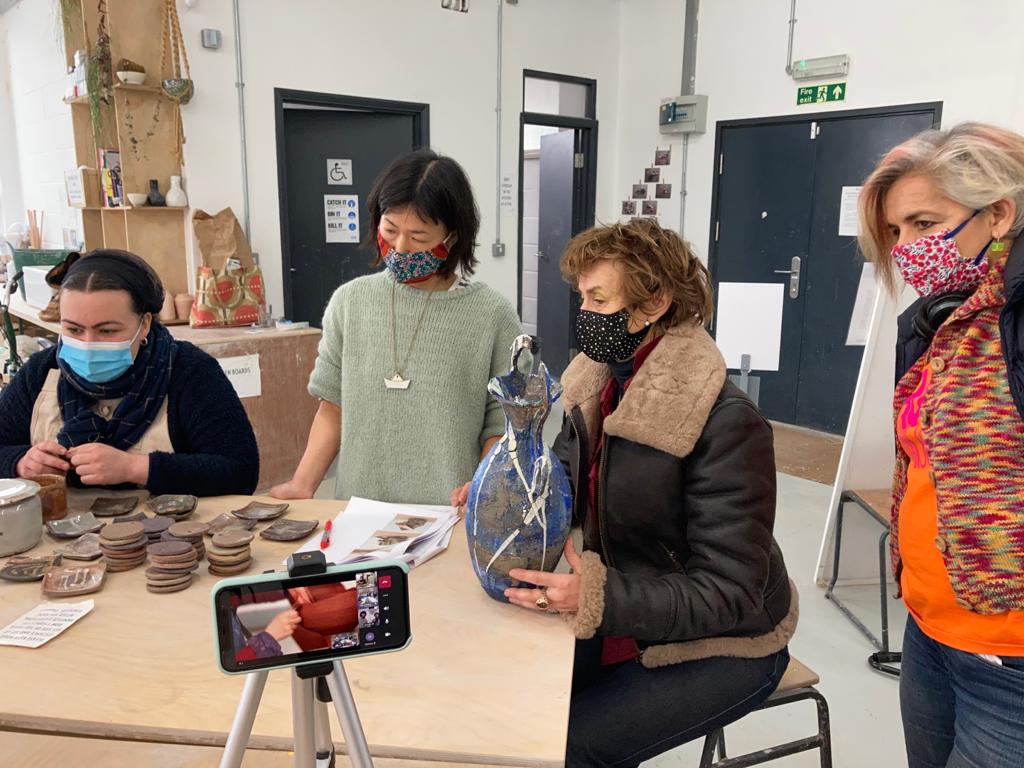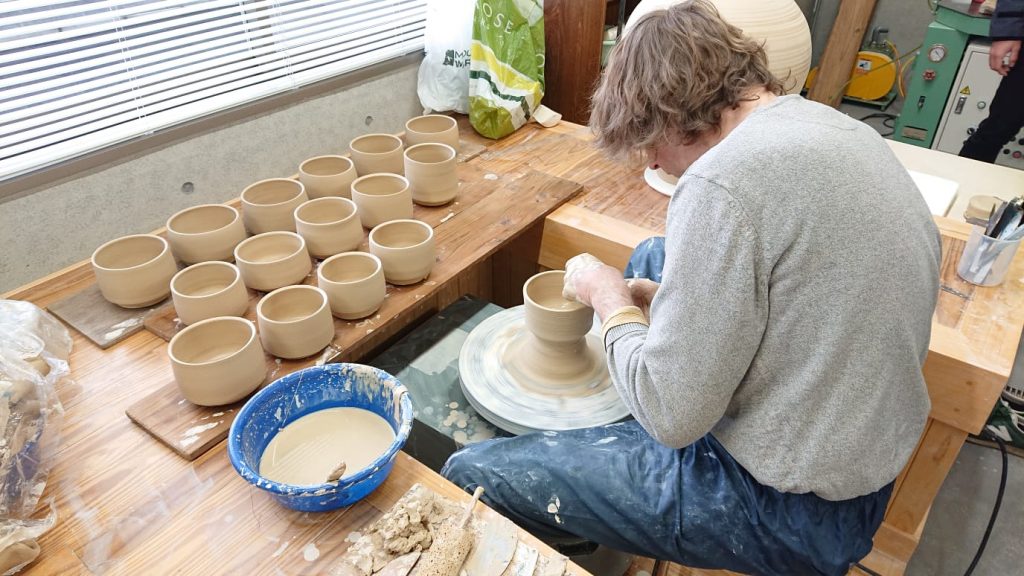 In the autumn of 2019 Tobe International Ceramic Exchange Programme (TICEP), formerly known as the Tobe Artist in Residence Programme started with much uncertainty but also with the hope of growing bigger and more concrete in the future. It was almost like a pilot project as nothing like it had ever happened in Tobe before. Our first artist Tom Kemp stayed in Tobe for a month to practice and produce his artworks as well as teaching his techniques to a group of selected Tobe potters.
The huge success with Tom led to the second year, and the second year was indeed a challenging one as the pandemic hit the programme. There were lots of diversions during the process but luckily we didn't have to change our destination; to build a bridge for the future of Tobe pottery. All sessions were conducted online, and this time we invited Yasuko Arakawa to lead the sessions. We featured a variety of art and ceramic related organisations in and around London. Among them, there were the Turning Earth, Cernamic, Thrown Contemporary and Maud and Mabel along with some individual ceramic artists; Mizuyo Yamashita, Grace McCarthy, Anna Lea Clelia and Natasha Gomperts.
We also had Tom Kemp for the second time round for his online sessions with a new group of Tobe potters. Although these sessions were different from the first year when Tom was physically with the project members (the Tobe potters), we had a total of wonderful 12 sessions with him.
TICEP '21/22 focused on a theme "History and Sustainability" featuring places such as the British Museum, Middleport Pottery (Burleigh ware), the V&A and the Leach Pottery with exciting 6 new members who came on board.
The sessions also provided further opportunities for the project members to exchange their skills, techniques and artistic inspirations with the selected ceramic artists based in the UK.
For further images please go to TICEP archive page.