Autumn 2023
It's OPEN!
We are exhibiting at London Design Fair.
Please come and see us – and join the artists talk on Saturday at 2pm. Our stand is 1B36.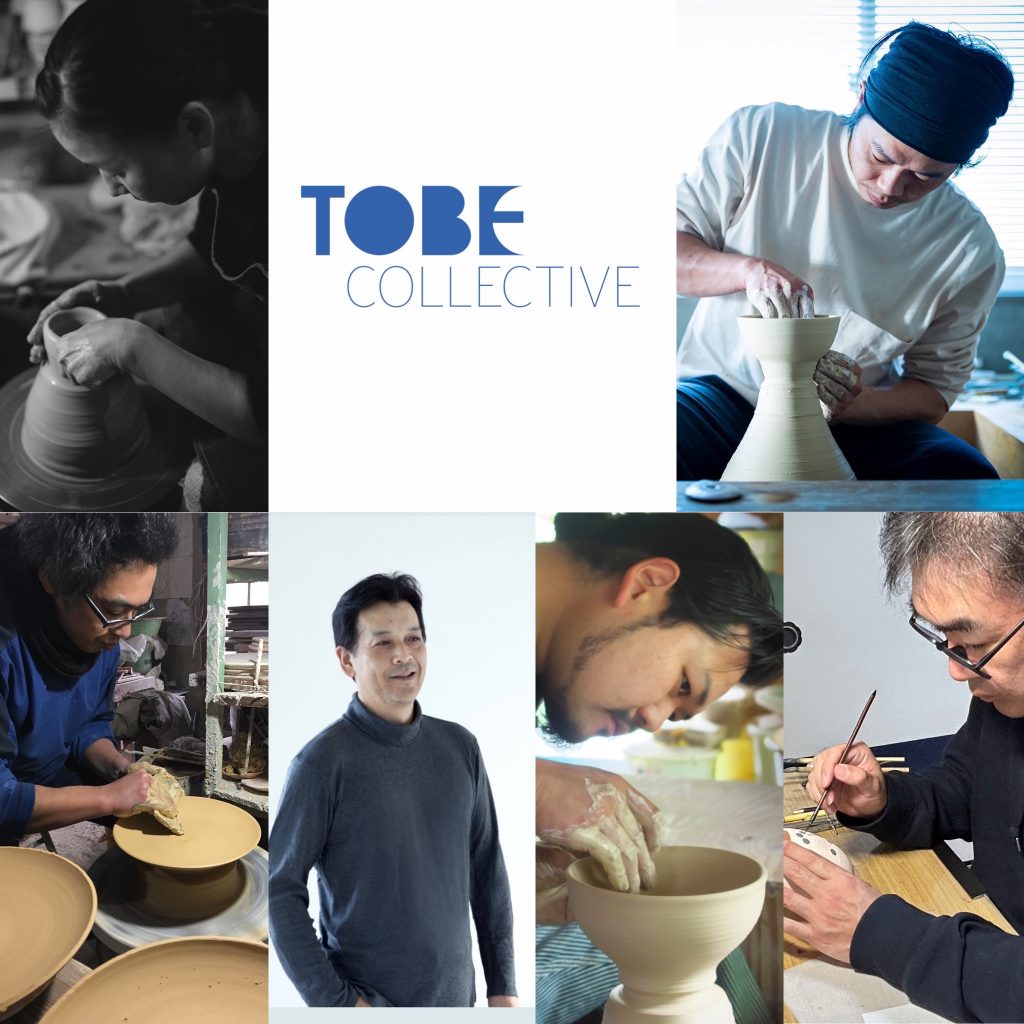 Tobe Collective is a newly formed group of 6 Japanese potters.
They come from the pottery town of Tobe in the southern island of Shikoku. With more than 1000 years of pottery history Tobe has a rich mix of potters who have a variety of styles. Bernard Leach visited Tobe after WWII, and his visit still remains one of the biggest influences of modern times.
Tobe Collective is the brainchild of the project's creators – TICEP, Tobe International Ceramic Exchange Program – which they've been working on for the past 4 years. At the London Design Fair, the curator of the show, Mamiko Karasudani is introducing them with this year's project theme; beyond perception.
"Tradition is one of the most important things for Japanese potters. It is a thing we always respect and hold dear, but what makes Tobe Collective unique is how the potters try to "evolve" while still respecting their tradition," says Mamiko.
With all 6 of them present at the show, the London Design Fair is definitely the very first opportunity to witness these extremely talented yet unearthed potters and their works from one of the oldest pottery towns in Japan.
They are;
Takayasu Nishioka
Masami Kato
Eisuke Kajiwara
Akihiro Masuda
Chie Okada
Futoshi Miyauchi