November 2022
Just another 2 months left to say good bye to 2022, we have
a double announcement!

1) Ascending Colours
2) Winter Exhibition at Thrown Online Gallery
Our preparation for the upcoming event "Ascending Colours" is under way.
5 creative minds – 2 potters, 1 printmaker, 1 writer/cook and 1 curator – working together to fund raise for refugees around the world.
Over the weekend of 3rd and 4th December we will be selling our own artworks, and the profit will be donated to Choose Love – a charity organisation that works for refugees globally.
dates: Saturday 3rd and Sunday 4th December
time: Sat 10am – 5pm, Sun 12pm – 5pm
address: Regent Studio, 8 Andrew Road, Unit 3b,
London, E8 4QN
Participating artists;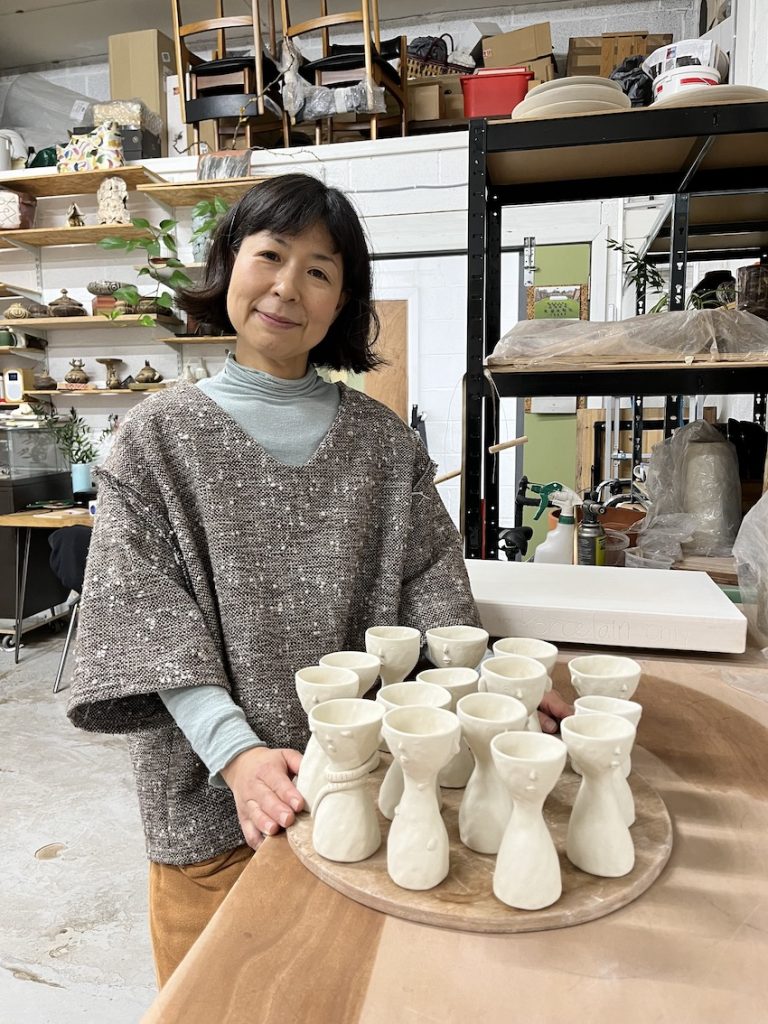 Yasuko Arakawa – ceramics @yasuko.arakawa
Born in Kyoto Japan, Yasuko studied ceramics in London, and her inspiration comes from nature and time. The use of texture, form and colour to capture the qualities of earth, wind and water is encased in her hand-made ceramics which are designed for a contemporary lifestyle.
Yasuko creates tableware to be enjoyed in good company. She believes there's a story in every object – each object should be considered filled with warmth, kindness and stories.
She brings her deep appreciation of Japanese craft to her Hackney ceramics studio and classroom.
Visiting the studio:
All of Yasuko's classes are taught at her studio in Hackney Wick, Studio U, Unit 20, Main Yard 86 Wallis Road, London E9 5LN.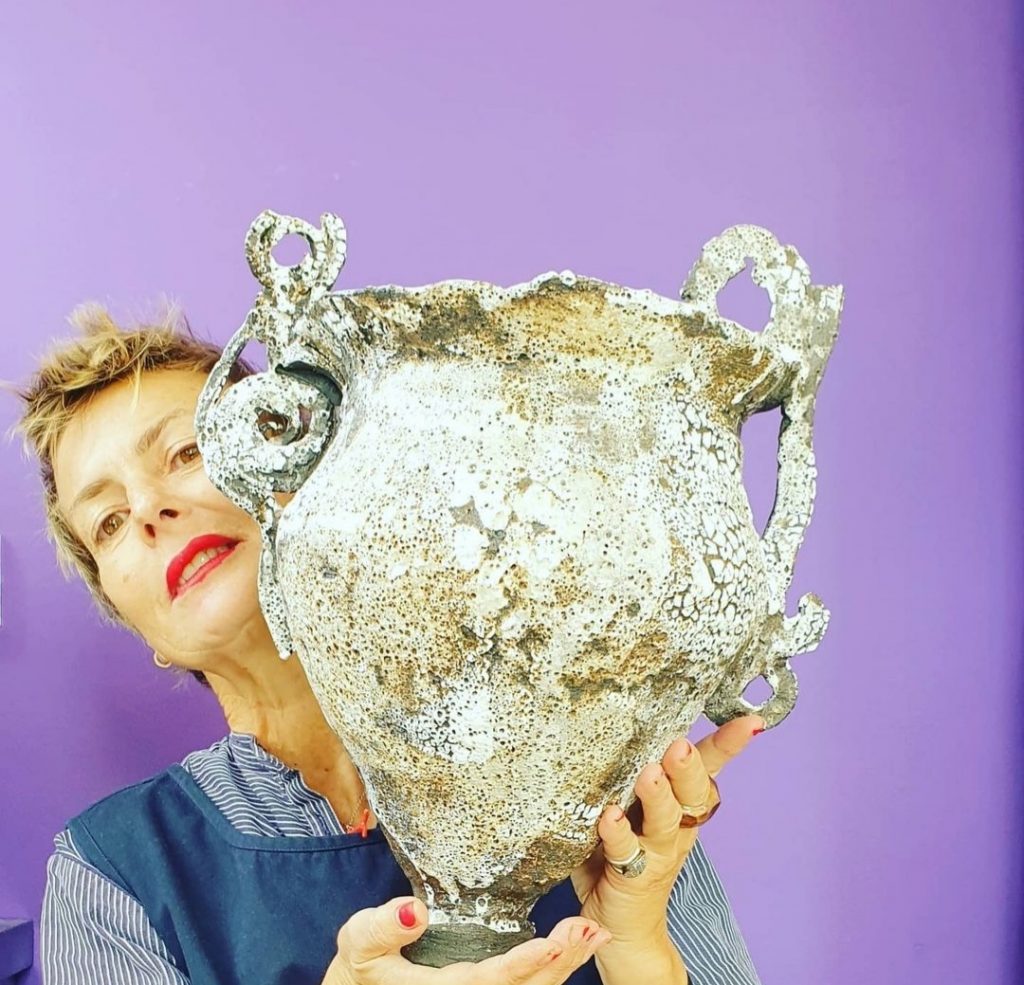 Annaleaclelia Tunesi – ceramics @annaleacleliaceramics
AnnaLeaClelia Tunesi (b. 1964) is an Italian ceramic artist based in London. She studied set design for theatre at the Accademia di Belle Arti di Brera in Milan, and worked as an art director in television production for eighteen years, between 1987 and 2005. In 2007, she returned to her studies, completing an MA in the History and Business of Collecting Art at IESA, Paris and Warwick University, UK, and obtained her Ph.D. in Museology from the University of Leeds in 2014. She had been working in ceramics throughout these years and began to formalize her practice by beginning evening classes with potter Sarah Walton in Sussex in 2000. While undertaking her MA, she completed a three-month internship at the Stefano Bardini Museum in Florence. The fragments collection from antiquity to Renaissance art, and the eclectic nineteenth-century taste of the art dealer, had a strong influence on her research surrounding shapes and their unfinished aspect. This led to an increased passion for ceramics, and in the last few years, she has decided to dedicate herself full-time to the production of her pieces. She works at her studio in Hackney.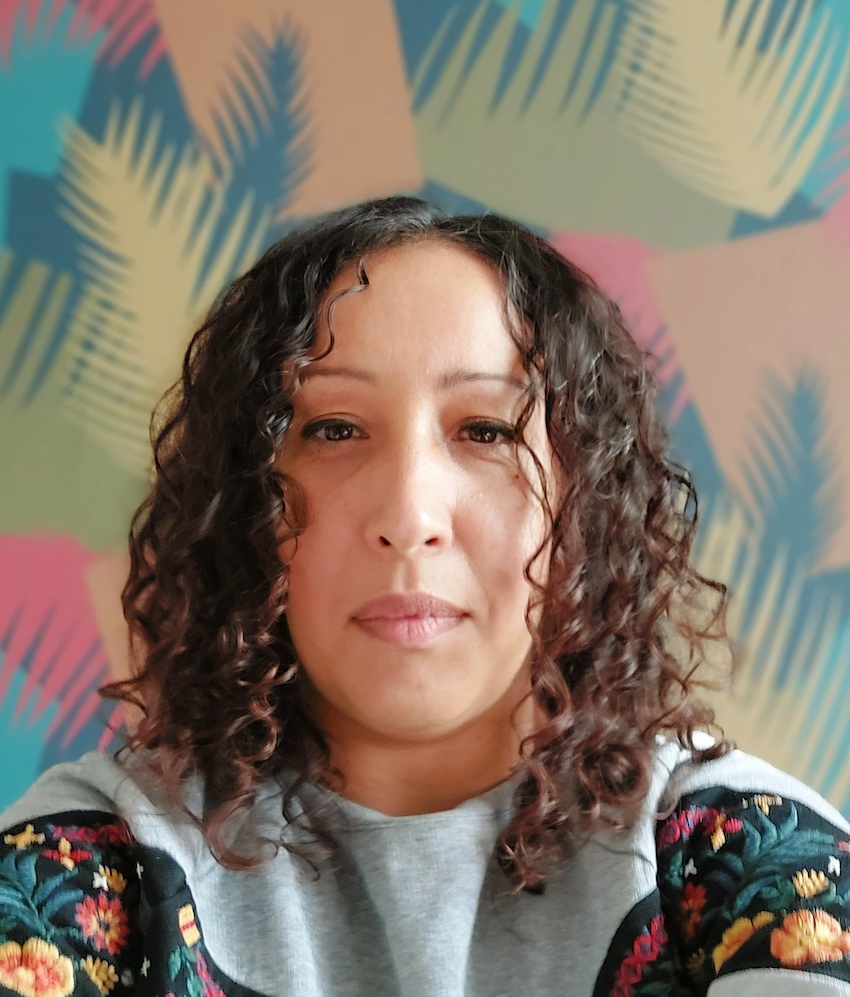 Donna Shrestha – linocut prints @bibbitink
Donna Shrestha is a linocut printmaker working from her home studio in London. During her degree in illustration she found a passion for printmaking.The prints she produces reflect her interest in east and south Asian art. Her stylised and decorative work uses striking abstract patterns and bold colours that draw inspiration from the natural world.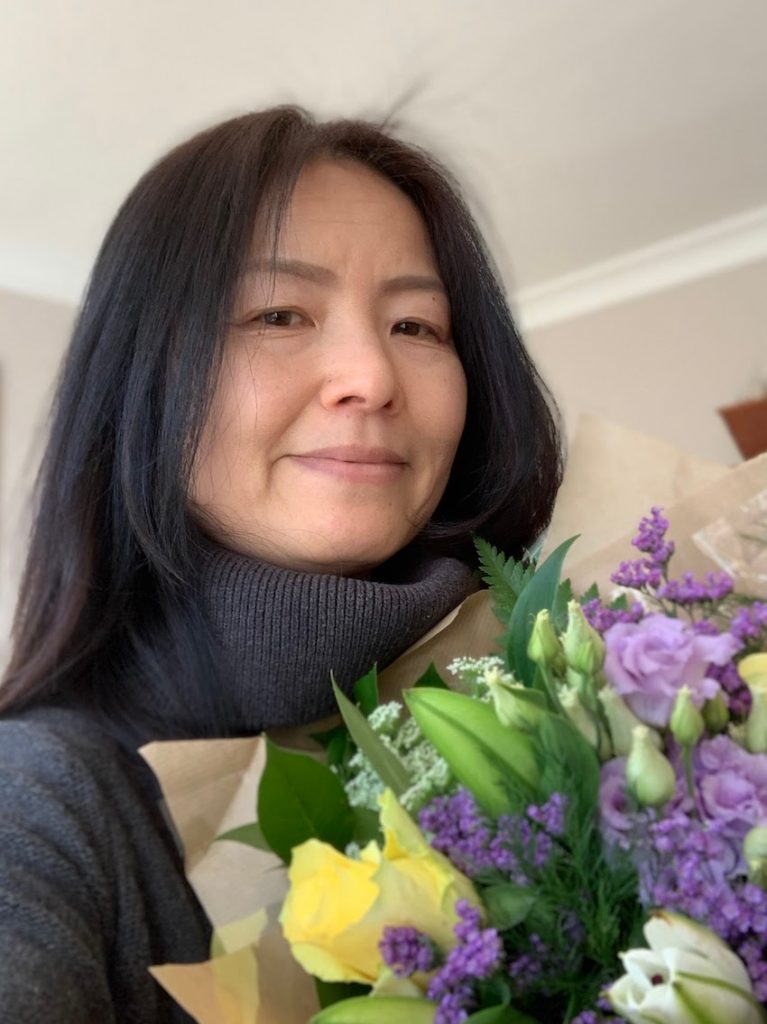 Miki Iioka – food @axelriolondon
A business writer and translator by day, Miki Iioka is a self-taught cook, a cookbook aficionado and a food blogger the rest of the time. Although she grew up eating Japanese food and that is what she loves to cook whenever in Japan, here in London, where she has lived for the past 14 years, she enjoys exploring the more diverse food cultures, especially Mediterranean/Middle Eastern cuisines. She worships Claudia Roden, Yotam Ottolenghi and Sami Tamimi and intensively cooks from their books. She has developed recipes for a Japanese seafood company Abekame, using their products in whole new ways inspired by Mediterranean cooking.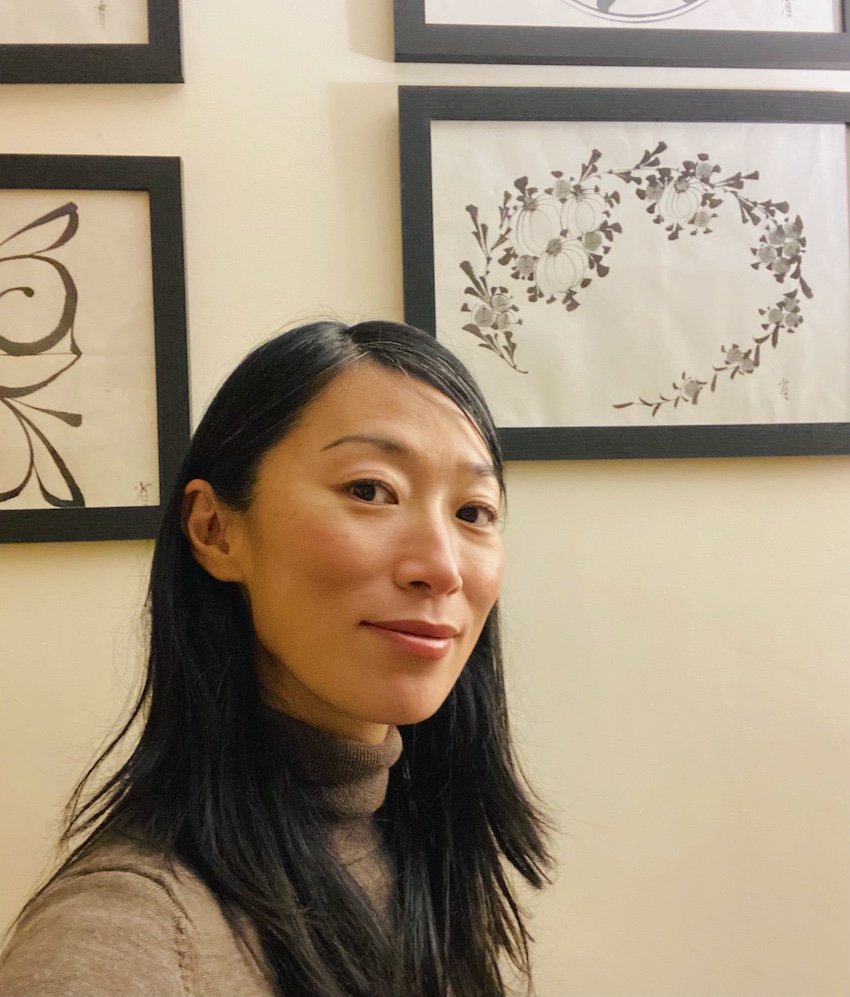 Mamiko Karasudani – curation and Tobe pottery @tabimamiko
Born and bred in Japan, she then landed in London in her late teen. After she studied Humanities (BA) and Visual and Cultural Studies (MA) her career has spanned from working at independent galleries, fringe theatres and major museums in London to curating exhibitions in the UK and France. She has been working with the ceramic artists of Tobe over the past decade, and since 2019 she has been leading the TICEP (Tobe International Ceramic Exchange Programme) where she organised a resident artist programme in Tobe, and planned the sessions between artists in Japan and the UK.
She has always wanted to make an event to fund raise for refugees around the world, and for Ascending Colours she has teamed up with fantastic members who she feels positive and confident to make it successful.